Because a good book can take you places, but nothing beats the real thing.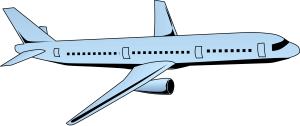 I just saved $270 and I have a new favorite travel website.
While planning a trip to take the kids to visit the grandparents, I spent hours consulting calendars, plotting flight connections, and scrounging websites for the best airfare.  At last I found the best deal, the flights I'd plunk my nonrefundable money down to purchase for the three of us.  I confirmed that all the involved parties were satisfied.  Then I went to buy the tickets.
The fare had jumped by $90 per person.
I shrieked and rent my garments, but I refused to surrender.  Time was on my side, and I turned to Yapta.
Yapta.com is a website that allows you to track airfares on specific bookings to see if they change.  Absent any obvious reason for the sudden and dramatic increase in the fare I was considering, I took a chance that it might just as inexpicably decrease again.  I entered the flights in yapta and signed up for email alerts if the price changed by $10 or more.
Within a day, a first email told me the price was down by $10.  I held my ground.  Twelve hours later, the price was down by $80.  I jumped.
Airfares are like weather.  You can predict the climate (winter will be cold, summer will be warm; fares will rise at holidays, spring break, and and Sundays), but the weather fluctuates wildly (will it rain this afternoon?  will United launch a fare sale this week?).
If you have the luxury of planning your travel in advance and you suspect that the perfect flight is priced oddly high today, let yapta help you get the best deal.