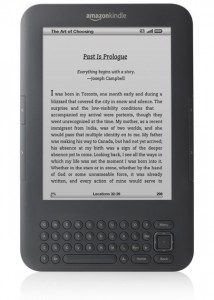 Amazon just announced that later in 2011, they will launch library lending capability with their Kindle e-reader.  This is great news if you have a Kindle or use the Kindle app to read on another device: you'll be able to borrow e-books from your local library.
Previously, libraries could loan e-books to the Barnes & Noble Nook and the Sony e-Reader, but not the Kindle.
Pressure will be mounting on publishers to decide an appropriate model for pricing and regulating the loaning of their e-book titles, because unlike a paper book, e-books never wear out or require replacing.
To read more, go to the New York Times, USA Today, or read the amazon press release.