Another reason why I want to go to college again.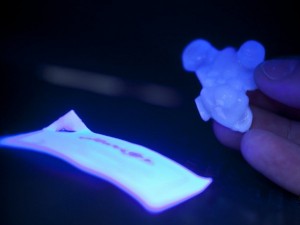 Harvard Magazine reports that a couple of hundred lucky Harvard undergraduates just completed the first run of a new course, Science of the Physical Universe 27: "Science and Cooking: From Haute Cuisine to Soft Matter Science."  In a brilliant synthesis of laboratory science and ordinary life, this course focused on the science of food preparation.  And in Harvard style, the many guest lecturers included nary a hash-slinger.  Instead, world-famous chefs working on the cutting edge of molecular gastronomy (such as El Bulli chef Ferran Adrià, wd~50's Wylie Dufresne, and Momofuku's David Chang) taught the lessons.
Technically, the subject of this very applied science course was soft-matter physics, an advanced topic that here was literally spoon-fed to non-science majors.  Below is one of the class equations of the week, a mathematical description of heat transfer.  Used properly, it will help you determine the proper time and temperature for baking a chocolate lava cake (baked outside, gooey inside).
Other problems tackled by students in the class included the Maillard reaction (a protein and sugar browning process), and uses of transglutaminase, or "meat glue."
Somebody needs to adapt this class for the high school level.  It could simultaneously impact two of our country's biggest problems: scientific illiteracy and obesity.  (That is, assuming chocolate lava cake addiction doesn't skew the results.)
Since I can't take the class, at least I can own the required textbook: On Food and Cooking by Harold McGee, a techno-foodie classic for twenty years (now in a revised edition). McGee's book is a sumptuous feast of history, culture, physics, and cooking that explains and clarifies the science of food preparation without diminishing the artistry in the least. It's a must-have volume for all foodies with brains.