Variety Magazine announced that Science Channel will produce a television project about The Great One.  It is scheduled to broadcast in "early 2012".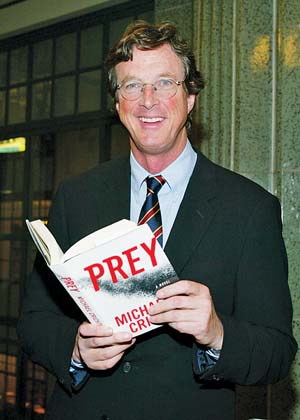 The "World of Michael Crichton" special, to air early in 2012, will look at the way the writer crossed over into television and film. His tomes adapted into movies include "Jurassic Park," "Westworld" and "Congo," while his most significant smallscreen accomplishment was creating "ER."

"Before he was an entertainment icon, Michael Crichton was a man of science," said Science Channel g.m.-exec VP Debbie Adler Myers. "This will be an illuminating look at the remarkable life of a man who is synonymous with enthralling scientific drama but who also managed to maintain a very private personal life."

Karga 7 will produce. Exec producers are Kelly McPherson, Miriam Leffert, Sarah Wetherbee, Emre Sahin, Laurent Bouzereau and Josh Berkley.