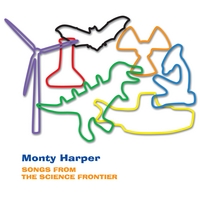 If you think science is cool and you want your kids to think so too, I advise you to brainwash them. And what better brainwashing tool is there than a catchy tune? A clever lyric you can't get out of your head?
With the help of her second grade daughter, LabLit.com contributor Amy Charles reviewed a new collection of science-themed songs by Monty Harper of Stillwater, Oklahoma.  Play Harper's CD Songs from the Science Frontier to get your kids' feet dancing while subliminally filling their minds with thoughts of biofilms, protein structure, and wind power.  Ms. Charles says:
These are songs that will lie dormant in the kids' heads till they hit the subject matter in high school or undergrad science classes. At that point the science will skip any textbook tedium: it'll be lively, part of a half-forgotten favorite tune about a real and acutely described scientific world.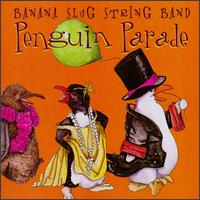 My own kids were huge fans of the Banana Slug String Band, a California-based group that performs wonderful music with ecology and conservation themes.  "Animals are Dancing" off their album Penguin Parade was my daughter's hands-down favorite tune for two years running around Kindergarten and 1st grade.  It's the perfect sing-along song for kids with a call/repeat structure.  From the same album, "Safe at Home" is a lullaby about all the little animals tucking in for the night in their respective homes.  I swear that ditty brought tears to my eyes.
The best thing about Banana Slug String Band albums?  An adult can listen to them almost as many times as the kids want them played and not experience an urge to strangle a purple dinosaur.