Yesterday I introduced my blog readers to pharmacist Cindy Doran (aka The Febrile Muse) with some of her recommendations of books for kids about science esp. infectious disease.  Yesterday, it was picture story books (not all "technically accurate").  Here is more of what The Muse has to say about books, kids, and science education.
———————————–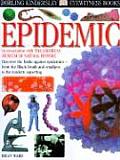 "Some amount of scientific literacy is crucial to being a citizen in a democracy.  Part of my mission is to nourish this. What better place to start developing it than with babies and their parents?
Babies love pictures—start with human body books and talk about pictures; you don't have to go over everything.  You are not preparing them for college tomorrow and they'll just cry and rip your book if overloaded.  Do pick one page, and get them used to hearing words like white blood cell, microbiology, microscope, or esophagus.  If you feel these are too long then try flea, chicken pox, lice or sick.
Children's brand-new knowledge becomes prior knowledge.  It's easier to build onto prior knowledge stepwise than to feed them lots of it in middle school.  All children [and adults] need to be exposed to language, literature, art, science, math, social situations, and life in general in order to learn and build up prior knowledge.
Science is near and dear to my heart, and I'm a firm believer that you can have fun with this.  Here are some titles to share with your children, nieces, grandchildren, students and neighborhood kids in order to expose them to science and health-based literature.  The following are chosen because of great pictures.  Babies and older children can be read to.  Older children should be encouraged to browse and read them as well."
For science words and fabulous illustrations:
DK Eyewitness Books:  Epidemic by Brian Ward.  With babies, you can play the "What's this?" game.  It is loaded with pictures and short descriptions [paraphrase for babies]. You can tell them that germs, bacteria and viruses are teeny-tiny—we can't see them with our eyes.  They will eventually catch on.  When they are four, this vocabulary will culminate into questions.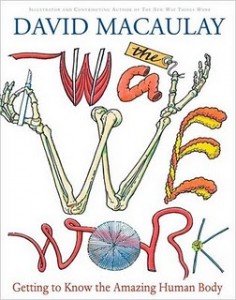 The Way We Work:  Getting to Know the Amazing Human Body, by David Macaulay with Richard Walker.  Talk about fun!  It's  ribald, smart, well-illustrated, and adults can learn a LOT from it.  Starting with atoms and DNA it builds to all the systems and beyond.  I love all the systems he discusses [respiratory, circulatory, digestive, legal..?] on page 54 and 55.  It appears that the illustrations are done in colored pencil and they're spectacular.  It has detailed immunology too!  "Battle Stations" is the title of Chapter 5 which includes the following topics:  wear and tear; blood, sweat, and hairs; uneasy peace; only a scratch; know your enemy; foreign food; drain and defend; clean and clone; antibody attack; flu alert; population explosion; killer cells; chemical warfare; weakened defenses; harmful rays; enemy within; overreaction; and a little backup.  Whew!
The Coolest Cross-sections Ever! by Stephen Biesty.
I love to look at things in different ways.  I don't have a lot of early learning experience with cross-section, but my kids can.  Among other things, the human body is drawn with infinite detail, with humor thrown in.  Think "Where's Waldo" from an anatomist's viewpoint.
Human Body Revealed, a DK book, by Dr. Sue Davidson and Ben Morgan.  This book is illustrated in layers; pages add layers to the body.  It's easy on the eyes and pretty easy to read, divided into sections of "Your Body", "In Your Head",

Hidden Worlds: Looking Through a Scientist's Microscope (Scientists in the Field Series), by Stephen Kramer and Dennis Kunke.  Dennis Kunke is a scientist who takes amazing photographs through different types of  microscopes—dissecting, compound, scanning electron, and transmission electron. Children and adults need to see that not only is the world a large place, but smaller than the eye can see.  It describes projects that he has worked on.  There are photographs of him studying the algae on Mount St. Helens post-eruption!  It's an outstanding book.
For older readers, a nonfiction and historical fiction book to start with: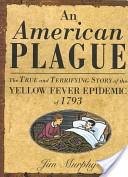 An American Plague: The True and Terrifying Story of the Yellow Fever Epidemic of 1793 (Newberry Honor Book), by Jim Murphy.  Jim Murphy has written many excellent books, but this is a first read in my mind.  It gives an excellent view of what happened in Philadelphia in 1793.  Follow up this book with…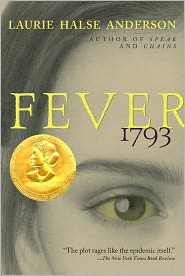 Fever 1793, by Laurie Halse Anderson.  A historical fiction work depicting the horrifying conditions of Philadephia and around Mattie's family coffee house.  Not too terrifying for the younger, good reader, but gives a lot of detail about death, death carts, symptoms, bleeding [the treatment at the time], and vile smells.