Calling all scientists, doctors, engineers, veterinarians
(yes, James Rollins, I'm talking to YOU) and other book-loving techno-types

Will you be at ThrillerFest 2011 at the Grand Hyatt New York?
If so, mix and mingle with like-minded readers and writers at the Geek Meet, Friday, July 8th, anytime after 9:30 PM in The Lounge at Grand Central (hotel bar for the Grand Hyatt).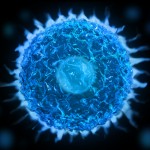 Introduce yourself to people carrying this symbol in their nametags: (Get yours at the "Science in Thrillers" panel that afternoon.)
Geek Meet will only succeed if you help spread the word.  Tweet, post, text, or even speak to real, live humans and invite them.  Don't let me be the only geek at the bar!
Lawyers not allowed unless Steve Berry shows up because Steve Berry is like, the coolest geeky nonscientist guy ever.
Geek Meet is not an official ITW activity.  It's just a chance to build community and talk about our shared passion for brainy thrillers.  Organized by ScienceThrillers.com. (No, not "sponsored"–you think there's money in book blogging??)