Need cool pictures or drawings of anatomy, molecules, microbes, lab equipment, or much, much more related to science?
Here are some fantastic online resources for science-themed images that are FREE.  You can use them for school assignments, or in lectures.  As with all free images on the web, check the rights information before using in any commercial applications, or for distribution.
Parents are likely familiar with the DK (Doring-Kindersley) series of reference books on popular topics with wonderful pictures.  Access a wide variety of those images online (for personal use) here.
The Centers for Disease Control & Prevention provide high-resolution, public domain stock photography of scientists at work, color micrographs of disease-causing microbes, and vaccine-related photos.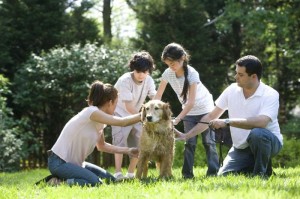 The CDC offers another collection, the Public Health Image Library, an extensive set that includes photos, illustrations, and videos in the categories of influenza, natural disasters, environmental health, bioterrorism, and electron micrographs.
And the final resource I want to mention goes far beyond science and encompasses and true web treasure trove of 250,000 "assets" from Yale University's vast collections of art, natural history, books, and maps, as well as photos, audio, and video documenting people, places, and events.  Access Yale's digital collection and find just about anything.