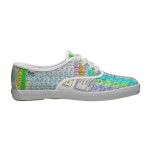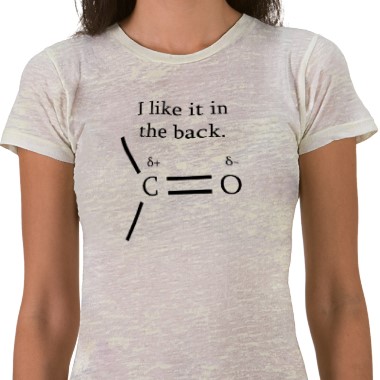 Tons of clever chemistry-themed apparel, mugs, etc. from Zazzle.com, including periodic table shoes for men and women, and snarky inside jokes from organic lab (like the T shirt at right).
For a gift you can't go wrong with a beaker mug, or even better, an Erlenmeyer flask mug!

For the chemist-to-be, how about a periodic table placemat for subliminal learning while snacking?  And for the grownup chemist, a periodic table checkbook cover, or for the ultimate geek, a periodic table shower curtain.

If you don't need your gift in time for Christmas, pre-order DNA nucleotides in plush from Biochemies.  Currently the creator is in fund-raising mode, launching this project with Kickstarter.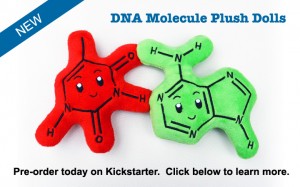 Pledge/purchase now and you'll be one of the first to own these in early 2012!
More geek gifts:
Science gifts #1: Science magazines for kids
Science gifts #2: Best thrillers for science geeks
Science gifts #3: Handmade / personal craft science gifts
Science gifts #4: Action-packed science thriller novels
Science gifts #5: Plush giant microbes
Science gifts #6: Best medical thrillers
Geek gifts #7: Sci/Med romantic suspense novels
Yet more geek gifts: focus on chemistry