Part 2 of 2 posts on this International Thriller Writers debut science thriller; view part 1 and enter to win a free, autographed hardcover of THE CALYPSO DIRECTIVE.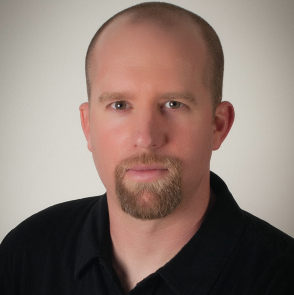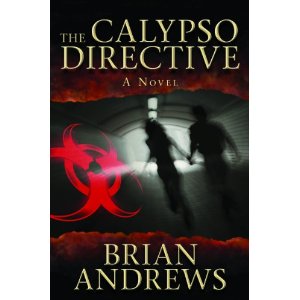 Q&A: ScienceThrillers (Amy Rogers) and debut novelist Brian Andrews
ScienceThrillers: We met at ThrillerFest last year and we are both part of ITW's Debut Authors class this year… has International Thriller Writers played a part in your road to publication?
It's a great feeling to be part of ITW and the debut authors class because there is a real feeling of community and pride in the organization. I met my first agent at ThrillerFest 2010. I wouldn't have a publishing deal without ITW. Plus, ThrillerFest gives me the opportunity to meet and collaborate with other talented, up-and-coming authors like yourself! I'll be at ThrillerFest this summer and proud to say that I'll be autographing my book in the same room as my idols in the industry.
ScienceThrillers: THE CALYPSO DIRECTIVE is about genetic piracy. What exactly is genetic piracy and how is it relevant today?
Genetic piracy is an emerging concept and purely a byproduct of our rapid technological advancement over the past two decades in medicine and science. In a nutshell, genetic piracy is obtaining information encoded in another person's DNA and using and/or profiting from this information without that person's consent.
Two factors are fueling the genetic piracy fire. First, is the US legal system, which permits patents to be filed on genes as they are discovered on the human genome. Second is the rapidly falling cost to sequence the human genome. When I first started writing CALYPSO in 2003, it required a supercomputer and millions of dollars to sequence a person's genome. Now, it can be done for thousands of dollars and the price is falling every month. At what price point will insurance companies begin to automatically sequence their customers' genomes? When it costs $50 to sequence a human genome and $5 to upload the information to the cloud don't be surprised if your genome is sequenced without your permission. Now, add the fact that genes can be patented, and you establish the financial motivation for genetic piracy.
ScienceThrillers: Your hero, Will Foster, is on the run from an unscrupulous pharmaceutical company. What previous works inspired your cat & mouse chase scenes across Europe?
The Bourne Identity is the gold standard for the injured hero on the run concept. But, I also found inspiration in The Fugitive. I think the key element in the "fugitive-hero" theme is understanding that the hero's struggle is intimately tied to his loss of identity. In the case of Jason Bourne, his loss of identity is tied to his amnesia. In the case of Richard Kimble, his loss of identity is tied to losing his position as respected surgeon and the death of his wife. In the case of Will Foster, his loss of identity is tied to the theft of his genome—the very essence of his being. The struggle for the hero is to make sense of the tragedy befallen him, redefine his sense of self and purpose, and rise above.
ScienceThrillers: At the end of the novel, you provide readers with a teaser about the origin of Will Foster's mutation and you published a novella about it. Explain how you came up with that idea?
Originally, I had a historical subplot that wove throughout CALYPSO that was meant to be an origin story for Will's genetic mutation. The two stories mirrored each other, with both Will and his ancestors facing a similar struggle with involuntary quarantine and loss of freedom. I had hoped for the subplot to function allegorically, reinforcing two of the novel's main themes: (1) the costs associated with the morality of serving the "greatest good for the greatest number of people", and (2) the hardship of being forced to choose between a path of self-sacrifice and one of self-interest.  As the subplot blossomed to 40+ pages, it became clear to both me and my editor that this tragic love story deserved to be a stand alone novella, so we decided to publish it. I encourage everyone to check it out… it's available for free in your favorite eBook format: Amazon-Kindle,  iBookstore-iPad,  B&N-Nook.
About the Author:
Midwest born and raised, Brian is a US Navy Veteran who served as an officer aboard a 688 class nuclear submarine in the Pacific. He graduated summa cum laude from Vanderbilt University with a degree in psychology. He is a Park Leadership Fellow and holds a Masters degree from Cornell University. Brian lives in Tornado Alley with is wife and daughter.
Say hello at: www.facebook.com/brianandrewsauthor
Thank you, Brian!