It's my favorite time of year…science fair season!
For kids and parents who've never done a science project or been to a science fair, the prospect of doing a project is daunting.  Here are some resources to demystify the process.  Winning science projects don't happen overnight; they're a lot of work.  But even if winning isn't your goal, there's great benefit to learning the scientific method by hands-on experience. Don't be intimidated. Be informed. Do science.
Overall "How To":
1.  This is a stellar 15-minute animated video ideal for use in a school classroom or any situation where a group of students all need an introduction to science projects.  The video is well-made, funny, and has a quality script that goes over all the basics: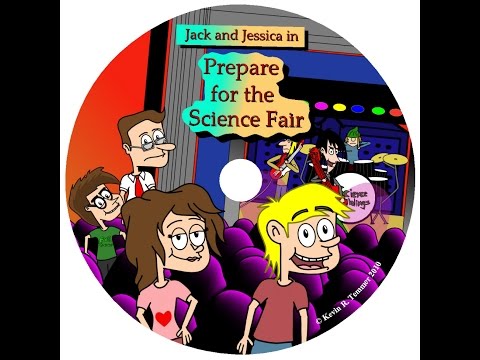 About the creator: Kevin Temmer recently graduated from the International Baccalaureate program at Land O' Lakes High School in Florida. As part of the community outreach in the IB program, he created this original animated video to teach students about the science fair. Kevin's animation has been featured on several sites including NASA, the National Science Foundation Knowledge Network, and National Geographic Kids. Kevin was also recently profiled by NASA. Follow Kevin on Twitter @ScienceSiblings
2.  ScienceBuddies.org is a comprehensive website of science fair resources, including project ideas, guidelines for lab notebooks and hypotheses, explanations of variables and controls, tips about displays and abstracts.  Really, everything you need to know.
3.  The Society for Science and the Public organizes the Superbowl of science fairs, the Intel Science & Engineering Fair and the Intel Science Talent Search (in addition to the Broadcom MASTERS competition for middle school).  They have great online resources here.  (#2, ScienceBuddies.org, is actually one of their projects.)
Many more sites provide project ideas, which can seem like the hardest part of a project, but don't focus on the idea until you understand the process.
Project ideas:
You're not a parent, teacher, or student in the science fair business? You might enjoy this book giving an inside view of the highest levels of science fair competition.
Science Fair Season by Judy Dutton