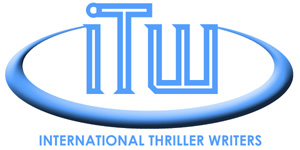 Thriller fans: Guess what's hot (off the presses)?
ITW Debut Authors!
All of us have favorite authors whose work we turn to again and again. As readers, our time is limited and often we like to know what we're getting before we even begin reading a novel.
But maybe in this new year, it's time to find some new favorites who can become your future reliable author picks.
How can you find the rising stars of authordom? For thriller fans, it's easy. Check out the ITW Debut Class.
International Thriller Writers (ITW) is a global professional association that each year recognizes up-and-coming talent in the field with a class of Debut Novelists whose first commercial work is published between ThrillerFest conventions in July. This year's (2011-2012) Debut Class consists of three dozen new thriller authors you should know about.
I (Amy Rogers) am a member of this class with my Crichton-esque science thriller PETROPLAGUE; because of ScienceThrillers.com, you may already know about my book (no? then watch the trailer on the side of this page). But have you heard about my debut classmates?
Today I begin an ITW Debut Author series, in which I'll introduce you to as many of these writers as are willing to participate.  We'll have book summaries, author interviews, and some giveaways of debut novels signed by the authors themselves.
First up: an insider whose debut novel "grabs you by the throat with a killer opening scene in the United States Supreme Court you won't forget and doesn't let you go until the startling finish." {according to Robert Dugoni, NYT bestselling author}
{Don't miss any! Subscribe to the quarterly ScienceThrillers newsletter.}