A period of blog silence ends today: I'm back from ThrillerFest, the world's biggest and best gathering of authors and devotees of the thriller genre. ThrillerFest is organized by International Thriller Writers (ITW), a global professional organization for, well, thriller writers. Because my first published thriller novel Petroplague was released since last summer's ThrillerFest, I was honored as part of ITW's Debut Class.
More writers than you can imagine–everyone from the biggest bestsellers like Lee Child (Jack Reacher series) and RL Stine (Goosebumps) to dreaming newbies (like I was four years ago)–attend ThrillerFest. I can't possibly talk about all those who were there, but I do want to highlight the awesome science/medical/tech people I hung out with.
At the head of the class is Paul McEuen, Cornell University physics professor and author of Spiral. You may know that I gave Paul's book one of my rare 5-star reviews, and if I gave star ratings to people as well as books, Paul would again get a 5.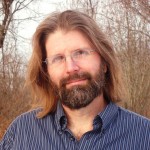 I met the bearded professor last year when he was a debut author and this year had the extraordinary privilege of spending a few social hours in his company. This polymath genius is humble, soft-spoken, and of course full of brilliant ideas about both science and the arts. In a well-deserved triumph at the Thriller Awards on Saturday night, Paul McEuen's novel Spiral was chosen as Best First Novel (from a shortlist that included another ScienceThrillers-reviewed book, James Barney's The Genesis Key). If you have not yet picked up a copy of Spiral, do it now.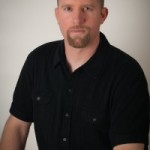 Keeping company with me and Paul was Brian Andrews, author of The Calypso Directive (his first novel in the Think Tank series). Brian is a former U.S. Navy submarine officer and now ITW debut author. All-around smart guy who somehow sees the humor in New Yorker cartoons.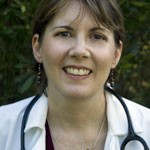 CJ Lyons, now bestselling author of thrillers with heart, began her professional life as an emergency room physician. I know her as the author of my favorite romantic suspense/medical thriller series, Angels of Mercy (#1: Lifelines). Participants at ThrillerFest benefited from her deeply thoughtful comments about her commercial success using both traditional and indie publishing.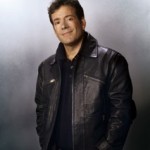 I've never seen somebody's eyes light up the way Mark Alpert's did when he was talking about cool, cutting-edge science stuff. Clearly his day job as an editor for Scientific American is the right place for a guy who's kept his childlike enthusiasm for science as icing on the cake of a physics degree from Princeton. His career writing science-themed fiction is going nicely, too, with two rare physics thrillers (Final Theory and The Omega Theory) and a new release due spring 2013. I begged to get an ARC (advance reader copy).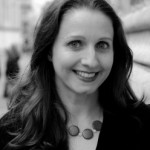 The biggest surprise treat of the week: meeting Joanna Penn. If you're a writer, you may know Joanna as TheCreativePenn, an online authority on indie publishing. I told her she has a gigantic internet footprint, which in retrospect sounds a bit odd but was meant as a compliment. This remarkably energetic woman (who handled the time change from London with aplomb) is the author of two highly successful ebook-only thrillers, Prophecy and Pentecost in the Arkane series. She published these titles under the name J.F. Penn.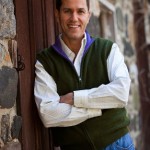 At first I rebuffed JE Fishman when he tried to pull me away from the conference for lunch (there are no scheduled breaks for lunch at ThrillerFest. Someone please explain.) By day 3 I'd had enough of conference rooms and we enjoyed a long chat about alternatives to traditional publishing over NY pizza. His first novel, Primacy, thoughtfully treads around the relationship between humans and primates and the complicated issue of animal research.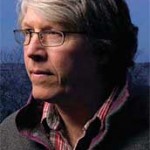 Major fan-girl moment for me when happy coincidence put me in a group of a diners that included thriller master Douglas Preston (Relic, Impact). I even got to sit next to him and share Chinese food family-style. Preston is an unbelievably nice guy and like so many other writers, a brilliant conversationalist.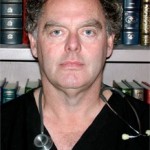 DP Lyle is known for both his thrillers and his nonfiction books about forensics for thriller writers. Naturally I assumed he was a pathologist by training, so when fellow Los Angeles-area physician Vladimir Lange introduced us, I thought Lyle was joking when he said he's an interventional cardiologist. Well, no joke. He's an expert in his hobby. How can you not admire that?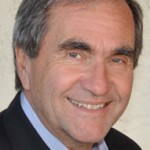 Speaking of Vladimir Lange, his second thriller novel will finally be published next year. He has forced me to wait far too long since I read his stellar romantic medical thriller Fatal Memories. We both are non-practicing physicians and we both live in California, but only one of us flies airplanes (hint: not me).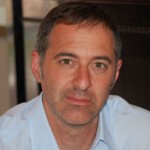 While I long ago calculated that my last name Rogers would put me in hot bookshelf real estate next to James Rollins, I failed to anticipate sitting next to Matt Richtel at a ThrillerFest book signing. Fortunately I knew how lucky I was, being familiar with Richtel's science journalism for the New York Times (which won him a Pulitzer prize) AND having read his supremely intelligent, borderline literary science-themed thriller The Devil's Plaything. Super-bonus: he lives in San Francisco, which means we might actually see each other in person before next July brings everyone back to NYC.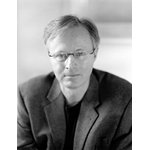 Finally I have to mention my good friend Norb Vonnegut, fellow Harvard alum and author of three thrillers set in the world of high finance. We chatted about his top-secret current project at the famous Oyster Bar in Grand Central Station. With the release of his most recent novel (The Trust) this week, people are starting to notice his skillful, colorful storytelling that invariably involves a large predatory animal at some point. Check out this awesome review in the New York Times.
Is that everyone I met, conversed with, or was impressed by at ThrillerFest? Of course not. Hats off to all the wonderful members of ITW's Debut Class, amazon top reviewer and lively book lover Susan Tunis, L.A. Starks who writes thrillers set in the petroleum industry, Steven James who has a science-themed thriller coming out (Placebo; ARC please!), and more fans and authors who make ThrillerFest the place to be.
Photo: Having a blast at the thriller writers' Oscars: The Thriller Awards banquet. Maybe next year my novel Petroplaguewill be nominated!