Add this to the lengthy list of amazing, only-in-New-York attractions. Put it in the "Families with Children" column, subcategory: STEM education.
Manhattan's new Museum of Mathematics opened in December 2012. They've adopted the catchy nickname MoMath (an obvious nod to MoMa, the popular nickname for Manhattan's famous Museum of Modern Art). The connection between the two is apt. Some of MoMath's interactive, hands-on exhibits (primarily targeted at 4th-8th grade students) do resemble modern art.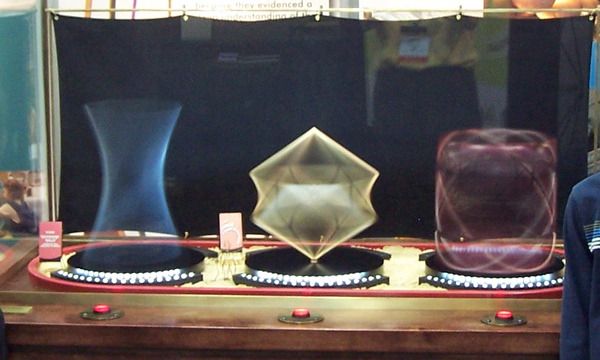 Photo courtesy of MoMath website
The museum claims to be the only museum of its kind in the U.S. (I certainly don't know of any other interactive, educational "museums" that exclusively focus on math, though most science and tech museums have a few math-centric exhibits.) It's located on 26th Street between Broadway and 5th Avenue.
The exhibit I'd most like to see: a tricycle with square wheels that you can actually ride.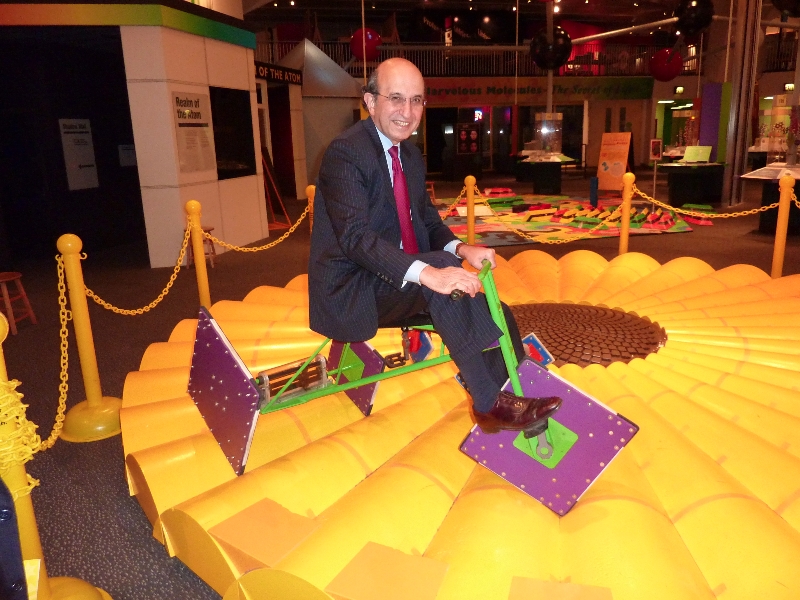 Photo courtesy of MoMath website
This feature from Business Insider does a great job describing some of the "mathematical experiments" you can experience at the museum. Or check out what NPR's Science Friday and the New York Times ("Where Math is Cool"), ("Opening Doors to the Life of Pi") have to say.
People who appreciate the importance and beauty of mathematics think the Museum of Math is great. Here's hoping that the museum convinces a few members of the rest of society to agree.