ScienceThrillers welcomes multitalented smart guy Michael Shusko, author of Vector, first book in a new military/medical espionage thriller series. Classic SciThri stuff: bioweapons, gene therapy, international terror…Sounds like fun!
All novels featured in guest author posts have been pre-screened by ScienceThrillers.com
Buy Vector from amazon, Barnes & Noble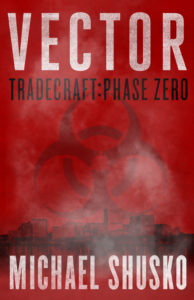 Summary:
When researcher Jawad Khattib gasps his last breath on the Massachusetts General Hospital floor, the Department of Homeland Security wants answers—especially after a preliminary autopsy suggests he died of radiation poisoning. What exactly was Khattib working on? And who was he working for?
DHS Agent Lee Jansen is rushed to Boston and paired with expert toxicologist Dr. Emma Hess to crack the case. All evidence points to the creation of a dirty bomb, but the clues seem too clean, too obvious. During the course of their investigation, they discover the horrible truth. This new weapon is far more deadly than anyone had expected. It isn't just capable of killing hundreds—it's capable of killing hundreds of thousands. Can they stop what's been set in motion by a madman with a dangerous secret before it's too late?
---
The Science Behind Vector
Guest post by author Michael Shusko
Genetic therapy using viral vectors is a relatively new, novel and experimental approach in the treatment of a variety of diseases. The basic concept is to use a vector (usually a viral vector) to inject therapeutic DNA into host cells. The targeted effect is to enable the newly inserted DNA to encode for and create therapeutic proteins within the cell to treat disease. While great strides in the past decade have allowed for therapeutic modification of specific genes, directed permanent alterations to endogenous human genes remain problematic. Specifically, identifying and marking in vivo genomic sequences and replacing them with modified DNA to produce life-long effects in a live human is difficult to achieve and, to many, presents ethical dilemmas.
Vector explores this science and touches on the ethical concerns surrounding permanent manipulation of the human genome for beneficent as well as maleficent goals. While investigating a mysterious and concerning death, DHS Agent Lee Jansen (who's a bit on the bullheaded side) and the beautiful, brilliant Dr. Emma Hess sift through this emerging science as it is currently applied in the field of medicine. When they uncover illegal and unethical applications of this groundbreaking technology, their mission quickly becomes a race against time. The medical and law enforcement communities must combine forces in a high-stakes battle against international crime lords, terrorists and a dark organization. Can they thwart those who want to abuse this powerful technology before millions suffer from its effects? Or is it already too late?
As scientific breakthroughs in gene therapy continue, the medical applications and benefits of this incredible technology will continue to expand. While Vector is a work of fiction, this, like all technology, can easily be misused by unscrupulous and unethical players. Vector is the first title in my Tradecraft series. Future titles in the series will continue to explore contemporary and, at times, controversial issues as they play out on the international stage, interspersed with a backdrop of espionage, clandestine military operations and shady, subversive entities.
---
About the Author: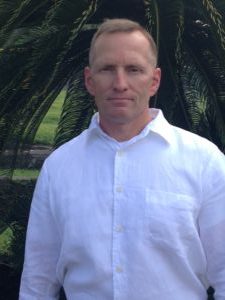 Michael Shusko, MD, MPH, FAAFP, FACOEM, is an author, medical doctor and decorated Marine and Naval officer who has worked on intelligence and medical missions across the globe. Fluent in Arabic, he holds a bachelor's degree in Middle Eastern studies from Rutgers University. Post-undergrad, Dr. Shusko transferred from the Marines to the Navy Medical Corps and attended medical school at Wake Forest University.
Dr. Shusko's Middle Eastern experience and language skills coupled with his background in special operations and intelligence keep him busy deploying around the world. He has traveled extensively throughout the Middle East, Africa, Europe and Asia. Dr. Shusko has been awarded the Bronze Star twice for service in Iraq and Afghanistan. He currently lives in Japan with his wife and 16-year-old triplet boys.
Full bio available at michaelshusko.com.