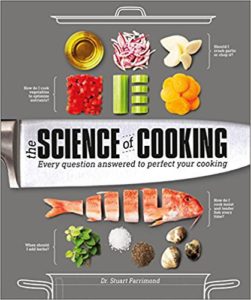 Publication date: September 19, 2017
Category: cookbook / how-to / science trivia
Summary (from the publisher):
Get answers to all your cooking science questions, and cook tastier, more nutritious food using fundamental principles, practical advice, and step-by-step techniques.

Where does the heat come from in a chili pepper? Why is wild salmon darker than farmed? Does searing meat really "seal in" the juices? A good recipe goes a long way, but if you can master the science behind it, you'll be one step ahead.

Using full-color images, stats and facts through infographics, and an engaging Q&A format to show you how to perfect your cooking, The Science of Cooking brings food science out of the lab and into your kitchen. Topics include meat and poultry, seafood, dairy, pulses and grains, fruits, vegetables, spices, herbs, baked goods, and more, making it perfect for perfecting everyday cooking as well as for special meals.
ScienceThrillers review:
I love science. I love food. And even if I don't "love" to cook, I cook a lot, and I love to do it well. So call me the ideal audience for Dorling Kindersley (DK) Publishing's new book The Science of Cooking: Every question answered to give you the edge, written by British sci-comm polymath Dr. Stuart Farrimond.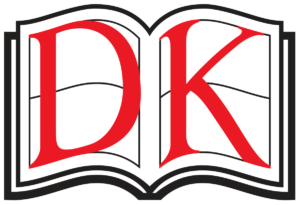 I've been a fan of DK Books since my kids were young, when every trip to the public library sent us home with at least one of this British publisher's beautiful, content-rich books. You want to flip through a DK book, with the gorgeous photographic page layouts. Content is secondary to the images, delivered in small nibbles rather than lengthy passages. These are not textbooks.
Farrimond's Science of Cooking fits this mold, though with more text than many of DK's children's books. This food book is a feast for the eyes. Food photography, infographics, and diagrams are a delight to look at. I read an ebook version and desperately wished I was holding the print copy. Page designs are varied and often span a full spread across the spine of the book. Content is structured by food category. There are chapters on kitchen tools; meat/poultry; fish/seafood; eggs/dairy; rice/grains/pasta; vegetables/fruits/nuts/seeds; herbs/spices/oils/flavorings; baking/sweet things.
Information is largely conveyed as answers to interesting questions and "culinary conundrums, drawing on the latest research to give meaningful and practical answers." In other words, you won't find recipes per se in this book, but you'll find useful information with mildly scientific explanations as rationale. (If you want serious biochemistry, look elsewhere.) Call it applied trivia. "Does adding salt to water make vegetables cook faster?" "How do I cook fish to have crispy skin?" "Why exactly is quinoa so special?" (I'm totally going to try this: "Quinoa can be popped like popcorn if you dry roast it, turning it into a crunchy topping for soups and breakfast cereals.") Did you know that leaving mushrooms in the sun increases their content of vitamin D?
I enjoyed reading this book cover-to-cover and it prompted me to make a couple of concrete changes in my cooking (for example, I bought peanut oil for high-heat stirfry, something I did not use previously). By itself, the section on eggs is worth buying the book.
Any review of a book called The Science of Cooking should make at least some comparison to the gold standard in this category, Harold McGee's On Food and Cooking. While both of these books cover the same subject area, they do not compete with each other. McGee's book is a 900-page tome with an occasional black-and-white illustration and encyclopedic coverage. (McGee has two pages of text just on unheated preparations of fish. You won't find kinilaw in the DK book.) Farrimond's version is more fun, more digestible, more applied, and of course more photogenic. My only complaint in comparison is that Farrimond's book targets a general audience and often simplifies the actual science in its explanations. McGee is less afraid of alienating the non-technical reader.
The only problem with The Science of Cooking is niche. It's really a cross-genre book that doesn't fit cleanly into any one bookstore shelf category. It's a science book, but not hard science or narrative nonfiction. It's a cookbook, but doesn't have traditional recipes. It's a tome of beautiful photography, but lacks the heft of a coffee table book. Personally I'd file it under how-to: Science of Cooking is practical and illustrative.
DK's The Science of Cooking by Dr. Stuart Farrimond is a visually appealing food book that answers practical questions with a scientific rationale for why cooks should do what they do. Home chefs are guaranteed to find at least one useful gem that they can apply to their everyday shopping and food preparation. A lovely gift for the amateur cook with a scientific bent. –ScienceThrillers.com
---
About the Author: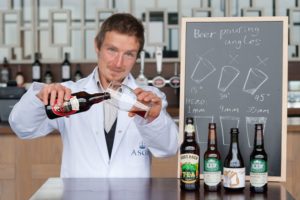 Dr. Stuart Farrimond is a science and medical writer, presenter and educator. As a trained medical doctor and qualified teacher, he passionately communicates science and health sciences; seeking to inspire and engage others about these topics which are all too easily seen as stuffy and irrelevant. Learn more about his many sci-comm activities at StuartFarrimond.com.
---
Thank you Netgalley and publisher for providing free advance e-copy of this book for possible review.
Support ScienceThrillers.com and the book's author: Click to buy The Science of Cooking from amazon.com