ONE WEEK ONLY: "Smart, scary science thriller" Reversion by @ScienceThriller Amy Rogers is free. Get yours from your favorite ebook retailer, and please post a review if you can.
---
ScienceThrillers.com welcomes Dr. James Marshall Smith, an expert on nuclear terrorism who got serious about writing a novel. The result, Silent Source, was a finalist for the Clive Cussler Grand Master Award.
---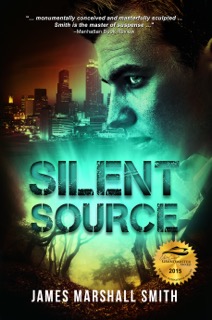 Silent Source by James Marshall Smith. Medical/Science thriller (2016)
The hate is deep. The death is slow. The cause is silent.

You know that Atlanta PD has given up on a case when they call in Dr. Damon Keane. The sleuth scientist is quietly famous in forensic circles for unraveling the most daunting technical puzzles, but this case is bewildering. Two people are already dead. The third victim, a priest, is dying by inches in an Atlanta hospital, and the cause is a complete mystery to doctors and detectives alike.

As if matters weren't strange enough, the dying priest's rosary beads have suddenly turned the color of blood.

Despite that bizarre transformation, Keane knows that he's not chasing something supernatural. The killer is a man—twisted by anger and a lust for vengeance—but still very much human. As the death toll mounts, the story races to London's Hyde Park and on to the edge of Siberia and a place once home to the world's most secret atomic city. For all of his perception and skill, Keane is always one step behind.

Time is running out. The killer is making final preparations to unleash a cloud of death over the entire city of Atlanta. By now, Damon Keane has learned that the only way to take down this villain is to outmatch his cunning in a face-to-face showdown.

It's the most hectic travel weekend of the summer at the world's busiest airport …
---
My Road from Physicist to Novelist: the 9/11 Connection
Guest post by James Marshall Smith
Why on earth would a physicist decide to write a novel?
I think that many of those who have worked at the U.S. Centers for Disease Control and Prevention—as I did for more than two decades—have at least one or two stories to tell the world. Mine began in earnest on September 11, 2001. But I'm getting ahead of myself.
That horrific attack on our Homeland turned my career around. And not just my career, but those of many at the CDC. We became aware more than ever that nuclear terrorism was not just a hypothetical threat. Although many of us considered that possibility long before 9/11, it was that date in history that really drove home this is a serious type of event that could occur.
With our expertise in nuclear radiation, my group and I began emergency response planning for other kinds of possible terrorist events: an improvised nuclear device (sometimes called "Hiroshima in a suitcase"), a dirty bomb, or the use of silent sources of deadly radiation. We worked with other federal agencies, states, and cities in understanding the scope of such threats and how we would team-up to respond if any of these scenarios should erupt anywhere in the country.
I'm now retired, but looking back over those years, it occurred to me that there was a novel there! Not just a thriller, but also a story for teaching a little science along the way. I especially enjoy fiction that teaches me something new as I read.
Why did I think I could write a novel? Blame it on Michael Crichton. Reading his classic Andromeda Strain many years ago blew me away—and not just the story itself. What knocked me over was realizing that Crichton published his novel while he was in medical school. If he could do that, I thought, why can't I write a thriller? Naïve, yes. My many starts and stops over the years never amounted too much. Then I began taking classes in writing fiction and dipping into savings to attend workshops in New York and LA (If there's one thing that we can learn from screenwriters in LA, it's dialogue.) I attended summer sessions in creative writing as well at the University of Iowa and one summer at Oxford, both of which were unforgettable experiences for this rank amateur.
In retirement with the fresh idea for a novel that reflected my knowledge acquired at the CDC following 9/11, I began Silent Source. Two and a half years later, it was completed and a few months after that, one of three international finalists for the annual Clive Cussler Grand Master Award.
Silent Source is the story of forensic genius Dr. Damon Keane, who probes bewildering cases of a fatal syndrome emerging in Atlanta. People are dying without any sign of cause. Lurking in the background is a killer—twisted by anger and with a lust for vengeance. The story races form Atlanta to London's Hyde Park to the edge of Siberia, a place once known as the world's most secret atomic city, now a magnet for the international nuclear black market. The killer is planning his next step—unleashing an explosive cloud of death across the city of Atlanta. Damon Keane has learned that the only way to halt this terror is by outmatching the cunning of this demonic mastermind in a face-to-face showdown. It's a July 4th weekend at Atlanta's Hartsfield-Jackson International, the world's busiest airport…
About the Author: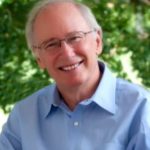 I'm a physicist with a research career that spanned space satellites to molecular biophysics. I was Chief of Radiation Studies for the Centers for Disease Control and Prevention (CDC) in Atlanta for over a decade and have served in consulting or advisory roles on nuclear-threat countermeasures for the International Atomic Energy Agency (IAEA) in Vienna, the G7 Global Health Security Action Group in Berlin, London and Paris, and for the White House Office of Science and Technology Policy.
You can visit me at my website: www.JamesMarshallSmith.com