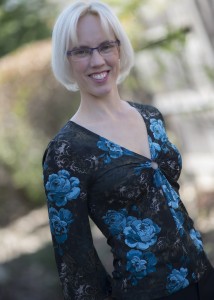 ScienceThrillers.com is all about books that blend science and entertainment, and the authors who create them. If you like Michael Crichton, you might find your next favorite author here. At this website you'll also find tidbits related to science education and ways entertainment can be used to enhance science literacy.
Website creator Dr. Amy Rogers, scientist, writer, critic, and relentless promoter of scientific literacy welcomes you and invites you to subscribe to the ScienceThrillers quarterly newsletter.
From her home in Northern California, Amy Rogers is both fan and author (Petroplague) of science and medical thrillers. At this website she reviews books in this genre (plus a few other titles you might like) and rates them to help you decide what to read on your next vacation.
A list of reviewed titles is at left; use search or the menu tabs to find a particular topic or author.  Most self-published books are listed separately, on the "Indies" page. Except when noted, all reviews are written by a single reader.
My rating system:

Science and medical thrillers get a star rating (1-5 stars, five is best).  What makes my "grades" different from most reader-generated reviews (such as amazon reviews) is that I grade on a curve.  Most novels in this genre are, by definition, average.  They get three stars.  Five star reviews are reserved for truly exceptional titles–only the top 10-15% of all books I've read in this genre.
That means genre fans will want to read my "three star" books because they're good, solid stories, just not among the best ever written.

Each science or medical thriller also gets a sci/med content rating (1 to 5 biohazard symbols).  The biohazard rating tells you how important scientific/medical themes are to the plot, and whether the technical details are reasonably accurate.  5 symbols means the author used plenty of technical detail and kept it real.  1 symbol means scientifically-literate readers should check their brains at the door.
Some reviewed books are not science/medical thrillers. To keep my ratings consistent, these books are not given a star rating ("unrated").
Use the Author menu to discover new writers in the thriller genre, or fresh titles from authors you already know.  And don't worry, this is a spoiler-free zone.  I'll never reveal a surprise or shocking plot twist (at least not without warning you first).
Interested in a particular subject?  See if I mentioned it in one of my reviews by using the search box on the top left of this page.
Want to recommend a title or weigh in on the reviews?  Leave a comment.  If you're an author, send me an email amy (at) sciencethrillers (dot) com.
———-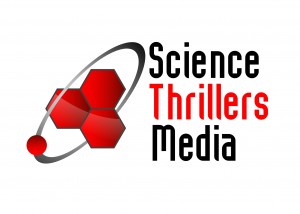 ScienceThrillers is now an author services/independent publishing company!
ScienceThrillers Media provides top-quality developmental editing services exclusively for science- and medical-themed fiction.
STM also can help you shepherd your manuscript through the process of independent publishing, with design and distribution services as well as publishing consulting.
Is your science thriller already on the market? Don't go it alone. Leverage the marketing power of other writers in your genre. Consider joining the STM Author Collective.